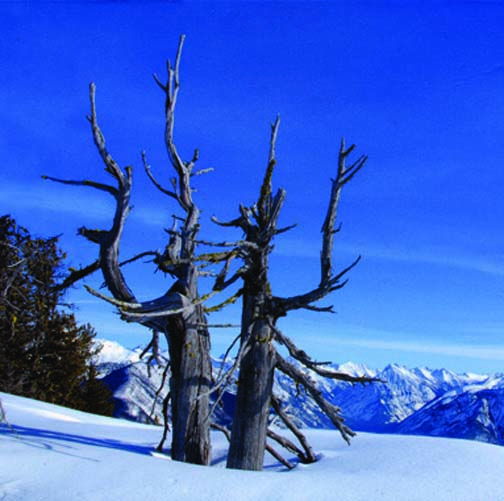 Another year has arrived and life stays the same and yet somehow it is different. In numerology, this is a "one" year for the world, (2008 = 2 + 8 = 10, 1 + 0 = 1), the beginning of a cycle, a time to plant the seeds of tomorrow. I have learned that life is a reflection of my desires, will and karma, some of which is not so obvious, called the sub-conscious mind, which I have read controls about eighty percent of my thinking and doing. Becoming aware or conscious means paying attention to the subtle feelings or sensations in my body which helps me to stay connected to the knowingness within. Slowing down and breathing deep is something I have learned to do, as my family were doers, we got praised for thinking on our feet and getting a job done. Today I have the attitude that my body knows best, so I don't use caffeine if I am tired or alcohol to relax. I get rolfed, massaged or do yoga if I have body pains, I talk things out if I am feeling sad or confused. Messages from my angels can be words but are often shivers down my spine or hair standing on end. We are given amazing bodies that are not always appreciated or understood so I practice staying conscious or 'in present time' and enjoy life as it unfolds, trusting the flow and knowing that all is 'perfect.'
I also like watching my thinking patterns and strive to improve my communication skills. I realize that part of my dilemma is that I do not think logically. I think with my heart and I often sense what other people want. Often it is easier to give a quick yes than to be clear with what I want. Sometimes I have no opinion, sometimes I feel a vibrating rage moving upwards but most often it is just a naggy feeling, that I wasn't being thoughtful or truthful. If that happens I breathe deeper and ask myself "What is 'really' bothering me?" Often the resolution is easier than I expected. This reaction happens because my parents argued lots when I was a child so I learned to expect resistance.
Since I enjoy being conscious I often make mental notes, especially if I created an unconscious situation that forced me to get clear with my truth. Richard is helping me fine-tune my communication skills as thinking logically comes natural for him. I also notice how easy it is for him to stay focused on what he wants for he is a male, and an only child. Practicing nonviolent communication has been good for both of us as it challenges our ways of speaking and being with people, especially when things don't go the way we expect. He is learning to notice how he reacts and I am taking lessons in slowing down and being more clear. Osmosis is a good teacher as we take turns evolving. Like 'the yin' and 'the yang' we repeat the circular movement of growth.
When I heard that Elizabeth May, the new leader of the Green Party, was in Vernon last November, I wanted to know more about her. When I realized how empowered she was, I wanted to show her my appreciation, the same as I did for Colleen McCrory and Maude Barlow when I featured them on the front cover. I like people who inspire me to think differently, are concerned for the planet, and offer their life as service.
When I mentioned that idea to Richard, he cautioned me that Issues should not feature political people on the cover, or if I did then I should feature them all. Richard's concerns caused me to search deeper within myself. So many questions circled in my head like… why do I not appreciate Prime Minister Harper, nor want put him on the front cover? Since I am a 'new ager' I am working with the concept that 'we are all one,' and that humanity is a reflection of me and therefore pain, anger, or joy cannot happen in the world unless it happens inside of me. I looked at the part of me that does not feel empowered enough to speak the truth all the times. Why and when do I do that?
Often we are trained to 'be nice' rather than honest and our bodies reflect that truth. Which is what Caroline Myss and so many others say in the different books. Emotional suppression amounts to disobeying Nature's law in the struggle for social acceptance, which requires a certain amount of strength and determination, because it entails departing from the herd.
When I pay attention to muscular tensions and postural habits, I get in touch with subtle, unconscious attitudes and emotions. As I recognize my habits I get to choose how I react to them. It is like letting the bogeyman out of the closet … once done, the unfamiliar feelings dissipate.
It was good for me to think deeply about my impact on the world as I wondered if choosing a snowscape or a political leader for the front cover really makes a difference. A small detail perhaps, but choosing a safe image is not how I think. I make a choice because 'something' resonates within me and I like supporting others on his or her journey. I chose to focus on encouraging people to live up to their potential. We do make a difference and each one of us does affect the earth… like waves on the ocean, separate but one, for better or for worse, we are committed to evolve as a group.
Every year there is a Christmas Fair at Argenta, a small community near us, which my friend and I attended. I was attracted to buying a photograph of a snow scene as I liked the blue sky and the ancient trees spoke to me. I thought about 'my many thoughts' and decided to honour the snowy season that had just passed, for even with all its busyness it has a certain stillness that refreshes me and maybe the readers would like a more serene front cover this time of the year.
As I reflect on my choice, I realize this is an image my eldest brother, David Nanook Brousseau of Grand Forks, would have liked. David died on January 6th, 2008 caught in an avalanche while ski-dooing. This story and others were shared by his buddies at his Memorial Service which had moments of grief and howls of laughter as people shared and celebrated who he was. The mountain tops have always called him upwards, and dying in the saddle skimming the snow was a good way for him to depart even though it saddened my heart. For those who loved the early front covers of 'us kids' in Mom's homesteading photographs, David is my third brother to die, with three brothers and myself still living. Being around David always helped me to contemplate 'my programming' as it seemed obvious 'why he did what he did' and often it helped me to be more aware of some of my deeply ingrained traits.
Jim Lawrence is the photographer that I met at the Argenta Christmas Fair. His photos can be viewed and/or purchased at www.kootenaylakegallery.com or you can call 250-366-4649. The front cover image is taken from the mountain just above the Retreat Centre, looking towards the Selkirk Mountains and the picture of Elizabeth in on the next page along with her story.
I am once again looking for an apprentice for Issues magazine who would like to learn the art of creating a magazine while living in a remote community that grows organic food. This position is not for someone who simply loves to write, but for someone willing to spend a year or two learning the practical side of the business, as well as living in community with lots of hours on a computer. If this appeals to you, please go to the website www.issuesmagazine.net and click Creating Community.